Ian Hay. "THE LIBERRY"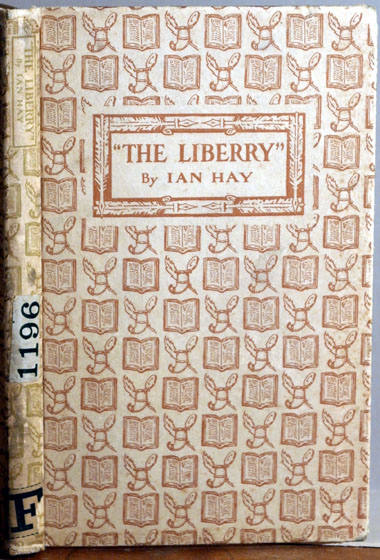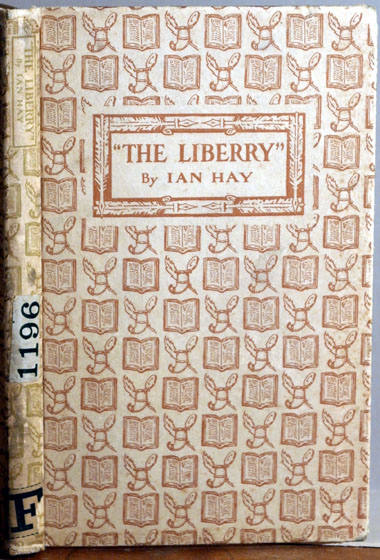 Ian Hay. "THE LIBERRY"
Hay, Ian (John Hay Beith). "THE LIBERRY". Boston: Houghton Mifflin Company, 1824. 1st edition. 78 pp,, patterned paper-covered boards. A quaint story involving books. This copy was formerly part of the library of the Sesame Reading Club of Albany, NY, and bears some marks - a number and ltter on the spine, a bookplate inside the front cover, and a list of readers in the back. Very good.