Robert J. Burdette AQS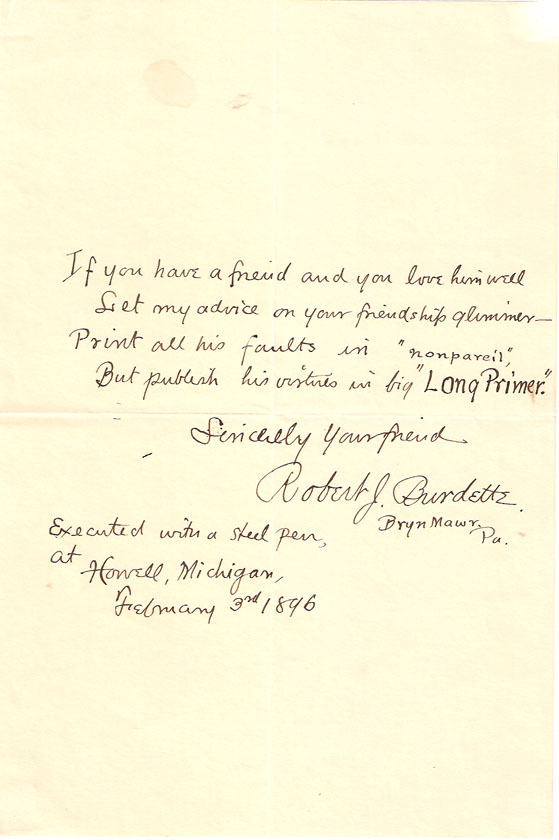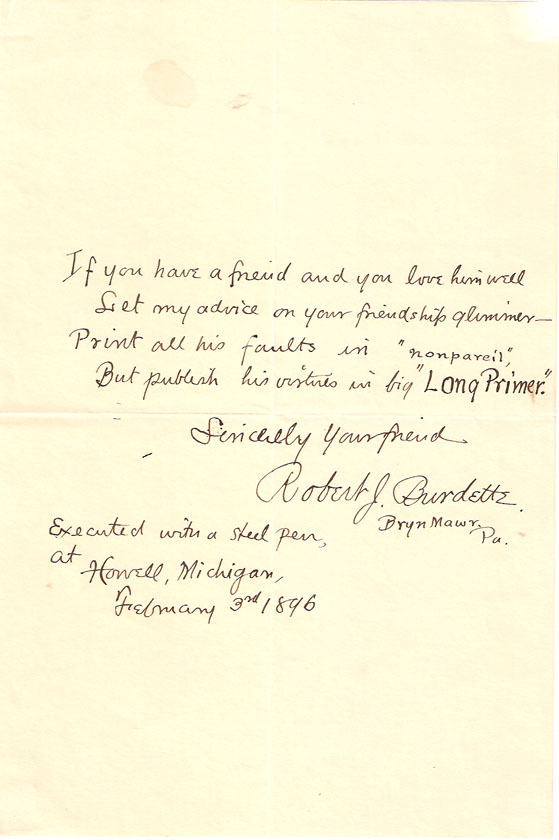 Robert J. Burdette AQS
Burdette, Robert Jones (1844-1914). Author, humorist; The Rise and Fall of the Moustache, etc. Four lines of verse on a sheet of paper:
"Ifyou have a friend and you love him well
Set my advice on your friendship glimmer
Print all his faults in 'nonpareil' ,
But publish his virtues in big ---- "
Executed with a steel pen, at Howell, Michigan, February 3rd, 1896. About 5.5" x 8". Very good.